Choosing the Right Electrical Wire
We've all done it. Walk into a building supply store and head for the electrical department to buy some electrical wire for a project that we have at home. In most cases, we have no idea what one type of wire is from the other. Even more, we couldn't tell the difference from 100-amp wiring and 200-amp wire, let alone the difference between 20-amp and 30-amp wiring. This simple set of facts is enough to make my hair stand up on the back of my neck, fearing the dangers of having an electrical fire at some point.
Maybe it's just to extend a circuit for an additional outlet or two, or maybe it's an underground feed to a swimming pool you just added? In any case, the point is that now you're at the store looking at the wire, which one is the right wire for you? What size wire do I need? Is color important?
Not only are there different types of wiring, both indoor and outdoor wiring, but also underground wiring and specific types, like heat resistant and corrosion-proof wiring. If that isn't enough to distinguish the differences, there is also copper and aluminum wiring. Each has its own unique wire sizes and ampacity-carrying capabilities.
Although aluminum wiring was used in the past, today's homes use copper wiring. Aluminum wiring often heated up under load, causing it to become loose in the connections and sometimes caused electrical fires. Those connections already in homes may work forever untouched and not overloaded, but I would advise an electrical upgrade by replacing the wiring to copper.
Wire coloring makes the wires look pretty, right? Well maybe, but the real reason for wire colors is to identify them for their intended uses. The green wire is used for grounding, always! In the past, and I've personally seen this while working on an old school project. The "hot" wires, feeding branch circuits, were actually green in color. I was taken aback! Everything I had been taught about wire colors was now a red flag, and caution was the word working on the circuitry.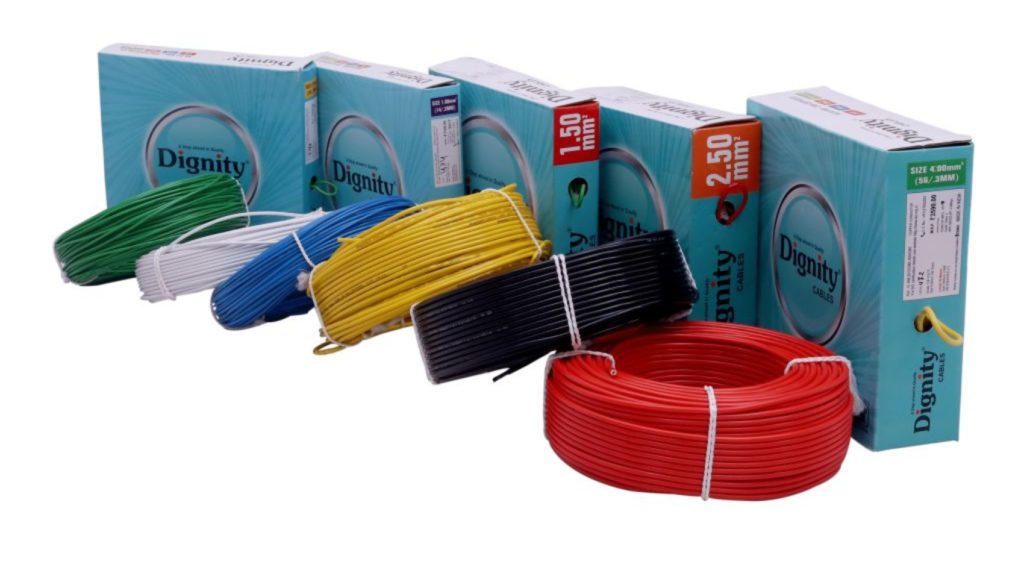 How to Choose the right electrical wire?
Whenever you shop for electrical wire, you will see that there are numbers of types and sizes from which you have to choose from. So different types of wire are made for different uses, but with any of these wire types knowing the right wire sizes or gauge, is key to making the right choices. Wire gauge refers to the physical size of the wire, rated with numerical designation that runs opposite to the diameter of the conductors . In other words, the smaller the wire gauge number, the larger the wire diameter.
Stranded vs. Solid Wire
One more thing to keep in mind is to select the style of wire that best fits your needs. Some wire is stranded, while other wire consists of a solid copper conductor. In installations using metal conduit, the solid wire doesn't always pull as easily if the conduit has a large number of bends. But solid wire is usually easier to secure under screw terminals, such as those found on standard switches and receptacles.
Why wire gauge is important?
Incase of overloading wire and overheating them, circuit breakers or fuses gives good protection but they are not much reliable and not a foolproof protection. Both circuit breakers and fuse are designed to sense current loads to "trip" or "blow" before the wires can overheat up to the danger point.
There is the potential for danger anytime a device or appliance tries to draw more power on a circuit than the wire gauge is rated for. For example, plugging a heater rated for 22 amps into a 16-amp circuit wired with 1.50 sq. mm wire poses a distinct danger.
QUICK TIPS FOR SELECTING THE RIGHT ELECTRICAL WIRE & CABLE | TPC
Can you think of at least one area where you're replacing electrical wires and cables often? What happens when this cable fails? Unplanned downtime? You're too busy for that
Why is it failing? Is there a lot of flexing or tension on this particular wire? Is the area known to occasional, or frequent impact? Does your cable come into contact with chemicals or exposure to extreme temperatures?
When choosing the right cable for your problem area, you must first ask yourself why the cable is failing and how often it disrupts production? If your answer is often, it's time to look for a longer-lasting product. As experts in the industry, we can help you find the right solution for your failing cable.
Here are four tips to consider when choosing the right electrical wires and cables with the most life and reliability for your needs:
If the area you have in mind is experiencing frequent flexing or tension, you'll want a cable that is finely stranded and has a high durometer like our Trex-Onics C-Flex product.
If you're looking for a cable that might need to be protected from impact, like getting hit or run over, you'll want to consider a cable with a thick, reinforced jacket. Our Super-Trex portable cord is lined with 100% fabric serve. Don't like yellow? They come in black, too.
Do you have harsh chemicals in your plant? You'll likely want to explore our Chem-Gard 200 TC Rated cable, solution with a specially compounded fluoropolymer jacket and conductor insulation.
If you have extreme temperatures — hot or cold, you'll want to visit our Thermo-Trex 850, a high-temperature electrical wire for your environment.
Electrical Wire and Cable Buying Guide
First, understand the difference between wire and cable:
A wire is one conductor that carries an electrical current through a circuit.
A cable is a collection of wires sheathed together.
The majority of conductors are copper, which is corrosion resistant and works as a better conductor than aluminum. Aluminum serves as a less expensive and lightweight alternative.
The American Wire Gauge (AWG) system provides the sizing of wires. The higher the number of the gauge, the smaller the size of the wires. The National Electrical Code (NEC) mandates the regulations for wires and cables that can be used for electrical applications.
How to Identify Wires and Cables
Each jacket will have information printed on it to help you choose the correct product for your job. A letter code provides the attributes of the wire, along with material, gauge and voltage rating.
Naming and Taxonomy
The NEC provides a system with letters to quickly identify what a wire's capabilities are. Some common lettering for wire includes THHN, XHHW, THW, etc.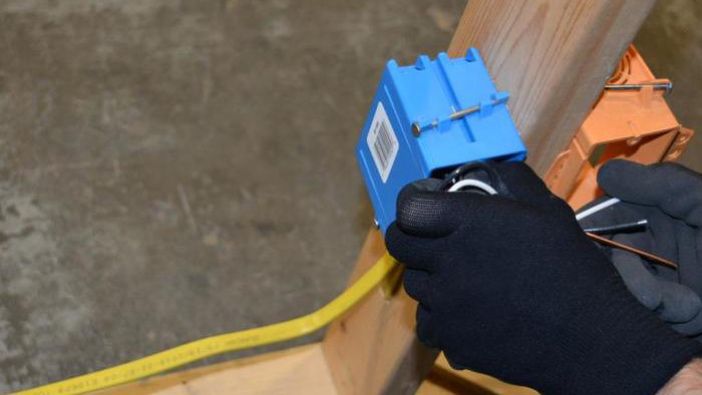 Skilled Electrician And Electrical Services
Whether you are planning to install a new wiring system in your property or replace the existing one, it's vital you approach an experienced electrician. They are well aware of the fact that electricity is one of the delicate issues homeowners have to deal with on a daily basis and so they need to install high-quality wiring systems. The wires should be grouped and arranged in such a way which helps in proper distribution of electricity.
With numerous experienced electricians scattered all over Reigate, choosing the best among them is indeed a daunting task. The best you can do if to meet them in person and ask what all they consider before choosing the ideal wiring system for your property. It is vital for the wiring system to be clear as a faulty arrangement can lead to disaster.
Safety
The wires should be specially designed with a focus on protecting the people living on the property where it is being installed. This is because everyone's safety is the most vital factor to consider. Unless the wires are designed and installed by an experienced electrician, the electrical equipment connected with the wire might also get destroyed. Unless conduit wiring is installed, the risk of causing physical damage to your property through fire hazards and electrocution remains.
Load
The load a wire can carry is generally dependent on its design and specifications. A skilled electrician will make sure that the certain level of voltage load the wiring can handle is not exceeded. The load a wiring can carry is directly related to the diameter of the wire. In other words, the wider the diameter of the wire, the more load it can carry
Durability
Since overheating will not only destroy the wiring but also lead to hazardous accidents, it is a must that you prevent the issue. Even when electric currents are made to pass through the wiring at maximum level, it should not overheat. Electricians enhance the durability of the product by choosing the right cable material, sheathing, and wire material. It should not also be exposed to chemicals, moisture, harsh weather or fumes for a longer period of time.