Ideas To Add Some Fun To A Serious Event
Unfortunately, there is still the widespread misconception that making business events more interesting and enjoyable damages their force, or that it's a trick to appeal to the younger generations alone. Actually, using some of these ideas not only allows a wide and different audience to be more engaged, but also gives the event a touch of freshness. And the meeting will have more impact and will be remembered much longer.
Here are 12 ideas to have a little bit of fun even at the most serious events.
Cocktail show
If the chosen venue has a bar, you can hire professional bartenders who can perform striking stunts while mixing and creating great drinks. It's a way to entertain those queueing at the bar and reduce boredom.
Mix your own drink
You can organize a stand where participants can propose or prepare their own drinks. Bartenders can supervise and offer tips and tricks.
Choose a theme
To create a fun atmosphere and get the users even more involved, you can suggest an event theme, which doesn't necessarily have to be related to the business event. Themes require participation and a small creative effort, and facilitate the conversation. They can be as simple as the invitation to wear a certain color or article of clothing, or the attendees' favorite team's kit, or an item or symbol of their business.
Undercover entertainers
A visible stage isn't the only place to offer entertainment; you can provide a more engaging experience by hiring performers who can blend in with the crowd and interact with it. The performances can be connected to the event theme and contribute to its storytelling, and you can use acrobats, clowns, or actors playing the part of historical characters or the event's mascot.
Other ideas: call a comedian to make fun of the event, or organize a flash mob, either by secretly involving a group of participants beforehand, or by using professional undercover dancers.
Weird Staff
You can add another funny element to the meeting with singing waiters, historical characters welcoming the attendees, or bartenders pronouncing apparently unintelligible words that actually reveal clues to win a prize. Surprising and intriguing the audience always works, and it's also cheap.

Drumming Display
Corporate percussion groups are geared toward corporate clients and can enhance your event theme. Specialist groups can perform using products i.e. recycled materials, ladders, machinery, etc. Drumming performances have wow factor, as they are fast paced, high energy and loud!
Laser Wizardry
LED and laser shows are the here and now of corporate entertainment. These seriously 'in' corporate shows can even incorporate logos that interact with audiences.
Robots
Walking, talking Robots are great for corporate events that include trade shows, exhibitions and conventions, or as great walk around acts to meet and greet guests. Some events are even using robots for things like mixing drinks.
Dance and Visual Performances
Video mapping dance groups are proving to be a big hit so far this year for corporate events. New technologies have allowed performers to take their dance and visual performances to the next level as humans and computers merge. These acts can incorporate specific music and graphics, as well as logos and corporate messages.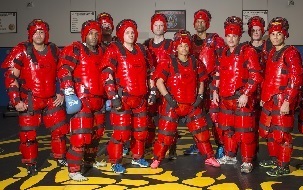 Stand Out, Make Your Events More Unique
Every event planner wants their work to stand out – that's a given. It's a crowded space these days, and we're not just talking about event management – virtually every field is flooded with hopefuls due in large part to the advent of mass communication. Distinguishing one's self requires true creativity, and if you sit back you're going to be lost in a sea of noise.
Competitive, creative event planners can make their events more unique by paying attention to a few core areas, and tweaking things just a bit, just enough to be seen as going against the grain. There is always risk in stepping outside the comfort zone, but if you're the event planner that gets it right, you may start seeing the jobs roll in.
Focus On A New Angle
Do homework on the industry you're event is promoting, and understand all the topics currently being discussed at other industry events. Can you find an emerging perspective that will draw a thought-leader crowd? Better yet, are you able to present fresh topics that none of your competitors seem to have touched on that your guests would be interested in hearing about?
Tip: certain event management companies establish themselves as "thought leaders" in one field. This generally takes time and total emersion in a particular field, but pays off making them the go-to team for all things related to said-field.
Get Creative With Your Venue
Don't just book out another conference hall and call it a day – that's boring. It's what pretty much everyone's doing for their events. While you may not want to break the bank on deco, consider ditching the conference hall for something a bit more memorable; a bit more 'out there.' A lakeside cabin, a rustic farmhouse, a bowling ally, a cruise liner; these locations may not be typically used for corporate meet-ups, but who says they can't be.
Hint: don't forget what you require of a venue, but view the possibilities of a unique space with an open mind. A kick-ass space may meet all your needs, and more.
Hire An Up-And-Coming Guest Speaker
Celebrity isn't always what an event needs. Ask around within an industry for someone new on the scene whose making waves, getting published, starting cool projects, and being written about. A few lesser-known speakers or experts who may be more eager to speak could offer some adrenaline at the perfect moment. Often that new speaker provides a new perspective even a seasoned expert cannot.
Tip: a lesser-known keynote is more likely to self-promote the engagement and in turn, your event.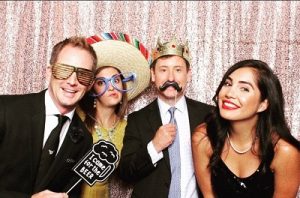 Things To Know Before Booking Entertainment For Your Event
In theory, booking entertainment for an event should be a breeze: identify the entertainer, make an offer, then sign the contract. But in practice, there's a lot more that goes into booking entertainment, and some of the things you might not consider can potentially mean the difference between successfully booking entertainment and scrambling to find someone to fill the slot.
Know How To Reach Out
The first step towards booking entertainment for your event is to identify the entertainer you want at the event. The kind of entertainment you book should depend on the kind of event you're running; there's no quicker way to throw away money on entertainment than by booking someone who isn't a good fit for your event's guests. In order to make the most of your booking (and get your money's worth), make sure the entertainment you hire is a good match for your guests.
Have A Plan Of Action
When it comes to booking entertainment for events, your next step should be to figure out what that entertainment will look like. After all, you wouldn't open a restaurant without putting together a menu first, right?
The Entertainer's Fee ≠ What You'll Spend
So you've reached out to an entertainer and they've accepted your offer — you can go ahead and cross the entertainment off your to-do list, right?
Wrong.
One of the most common errors event planners make is in assuming that the performance fee for the entertainer is all they'll have to spend on entertainment. In reality, the entertainer's fee is just one part of the overall cost of entertainment, and if you don't plan accordingly, you might find yourself going over-budget in a heartbeat.
Know How To Negotiate
Once you've gotten in touch with the entertainer, don't be afraid to (effectively) negotiate the booking fee — just because you're quoted a particular fee doesn't mean you should pay it. Being willing to negotiate on the fee can save you a lot of up-front costs, but with any negotiation, though, you have to know when to push and when to ease off. If you don't, you risk ensuring the entertainer will never consider working with you again.
How To Promote An Event
By now, this event management cycle should be familiar to you:
Planning the event: From idea to action plan.
Organising the event: From action plan to execution.
Promoting the event: Spreading the word and selling tickets.
Hosting the event: Making sure things run smoothly on the day.
After the event: Thank yous and follow ups.