How to choose a Wedding Videographer
There are many different styles, personalities, experience levels, and prices in the wedding videography world. These films have evolved over the years and videographers offer a lot of unique approaches. Let's begin!
Videography Styles
Before searching, think about your own style and what you would like your film to reflect. Wedding films lean towards either of these three styles. (sometimes a combination).
1. Fun / Quirky
2. Romantic / Emotive
3. Stylised / Fashion
Neither style is better than the other, but just more suited to the right type of couple.
Knowing the general vibes you want from your film will help you with your initial search.
(There's actually a fourth style I didn't mention… but here it is (Boring/Stale/ Cringeworthy). Yes that style is out there and is making the rounds as in any profession. But don't feel disheartened in your search if you bump into these ones.)
Searching for Videographers
To start off, lightly scroll through social media, directories, recommendations, and friend's wedding videos. Note down any that stand out, then continue to search on. Don't over think it, as you don't have to be a movie critic to know what looks good.
This could take a couple hours, or a couple weeks, just go at your own pace and keep an open mind with what could work for you.
Try to avoid too many tag lines like '30% Off Boookings!' or 'Photography Combo Special'. Discounts and specials are nice, but it can distract you on what's important… the art of the film. You're not buying a product, you're investing in a reflection of your day.
Tip – Avoid large videography companies. I'm not just saying this to help the 'little-guy', but there is much less of a personal approach and the films will lack the love that should be put into them. This is due to the fact of the 'conveyor belt approach…' (hired videographer shoots, random editor edits, no consistency in work, etc.) Unfortunately there is less care.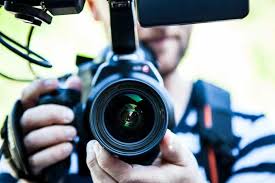 Choosing a Videographer
Once you're happy with your research, narrow down at least 4 or 5 different videographers that really stand out to you. You're now ready to have a movie night with your fiancé!
Grab a glass of wine and sit down on the couch with the laptop and watch at least two different films from each videographer. Make sure you watch all the way through. Yes, yes, I know it's a lot to watch, but trust me, this will really help concrete your thoughts on what you decide.
As you watch each film, ask yourself the following questions
Did I enjoy watching these strangers getting married?
Did I connect with how it flowed?
Can I see myself and my fiancé in the film?
Do the vibes of the film match our personality?
Did anything feel forced or awkward?
Was I bored or engaged?
Did the filming 'look' amazing?

Tips For Choosing A Wedding Photographer And Videographer
Your wedding photos will be a tangible memento of your big day that will last a lifetime, so choosing a photographer who will take those amazing, emotional, and poignant shots is very important.
Likewise, a video of your wedding day is an investment. It's a way of making sure your big day is captured in glorious technicolour so that you can see the moments you weren't present for, the moments you want to cherish forever, and the bits that make everyone laugh out loud and get emotional.
Whether you opt for just a photographer or are considering a wedding video as well, it's helpful to have an idea of the things you need to consider.
Here some tips to keep in mind when selecting a wedding videographer.
Browsing the Portfolio
When it comes to videography and photography, it's crucial to look at the vendor's portfolio. A portfolio not only gives you an idea of the videographer's skills, but it also gives you an insight into the videographer's preferred style. Browsing through the portfolio also allows you to narrow down your choice of videographers and may give you ideas on how you would like to style your wedding video.
Setting Expectations
It is also important that both your videographer and you are on the same page. Know and understand the services each videographer offers. For instance, state your deliverable services. If you're looking to have a wedding video, together with a separate footage that features just the highlights, do find out if this is part of his/her service or work it out with your videographer.
Read the Reviews
When narrowing down your choices of videographers to work with, be sure to read through the reviews. Apart from their work quality, these reviews will also give you an idea of how the videographer works and the service he/she provides.
Videographer's Personality
For couples who have already had your pre-wedding photoshoot, you'll know the importance of understanding the personality of your videographer. It is essential to work with one whom you and your spouse are comfortable with, to avoid awkwardness in front of the camera.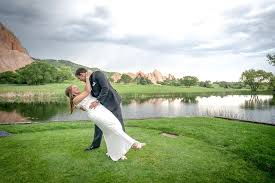 Decide Your Budget
The cost of photography varies greatly, so you're sure to find something suitable for your budget. If great wedding photos are important to you, don't scrimp on your photographer.
One area you could save money on is a wedding album – quality ones are costly, and if you're more of a digital lover you might be happy with some selective prints as opposed to a whole album.
Alternatively, you could always opt for an album later on once your bank balance has had a chance to recover. The money saved from not having a photo album, could be contributed to ensuring you have a great photographer instead.
Wedding videography, on the other hand, usually isn't cheap, but the price can go up significantly depending on the credentials of the videography, how many videographers are required on the day (a surprising number of couples opt for 2 instead of 1), and how much post-processing and editing of the video is required, especially depending on the style of film you have gone for.
If you are investing in a wedding film, remember that you want it to be something you can cherish forever, so it's important that it is high quality.
Get Testimonials
Ask the photographer or videographer if they are happy to provide you with contact details of some couples they have done wedding photos or videos for – that way you can ask some probing questions you might not otherwise know the answers to – did they get in the way at the wedding? Were they able to handle stressful situations? Were they able to get all 150 guests in to a group shot? Did they capture the atmosphere well on film? These must-have qualities are easy to overlook, but it's important you know how experienced and professional your potential photographer/videographer is, and it's best to hear it from someone who knows.
Know Your Rights
Most contracts will stipulate that the photographer or videographer owns the rights to all photos and videos taken, even ones of you. This means they can use them to promote his or her services, for example on their website and social media, and you may only be able to share watermarked images or videos online. For photographs, it can also mean if you want to print the photos yourself or order an album at a later date from another source, you may have to buy the rights to the images. The rights can be negotiated early-on, but make sure you ask about them, or you could be in for an unpleasant surprise.